Beelzebeth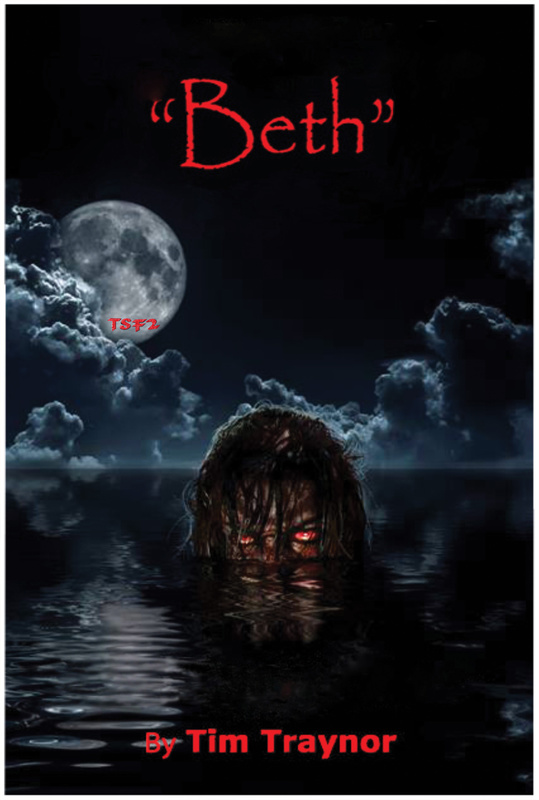 Cover Art by Gary Freeman
By popular request – click here to download free Beelzebeth poster
For a limited time, get the entire book

FREE

Click Here for details.
Full version Available Now at:
Amazon.com
Barnes and Noble
iPad users search the iBook Store
Click on the links below to Download your

FREE MAJOR PREVIEW

in either .pdf or .doc format.

Beelzebethpreview.pdf
Sea Witch Chronicles


"BEELZEBETH"

"From the blackest depths of the ocean – To the darkest depths of your soul."

Arguably, she is one of the most infamous horror icons in history. Her title, "Sea Witch" has been strewn across the bows of countless ships and written in countless languages, From ancient times to the present.

And yet, who is this unfathomable terror that everyone has heard of, but no one truly knows anything about?

In Beelzebeth we find out everything, from her terrible beginnings, horrific past, and her first appearance in the modern world.

Like some ravenous homicidal sadist, Beelzebeth first tunes her wakening murderous skills on lonely vessels, unsuspecting fishing fleets and large ferryboats – Until all Seattle is under siege. As the regions marine life flees Beelzebeth's overwhelming predatory encroachment, The Sound becomes a dead sea. The stronger she becomes the more she craves her destruction's on an ever increasing scale. Left unchecked, the five inhabited continents will be pounded with unprecedented hurricanes and endless destructive winds. Freezing cold and devastating draught will become the norm. When humanity flees inland from her incessant disasters, Beelzebeth has yet to play her most dangerous hand–

Unless, three unlikely, ill-fated, terrified, ultra-reluctant souls can, somehow, overcome their own suspicions and personnel mistrust to bond together and solve the riddle of Beelzebeth's mysterious invincibility. Each will become absolutely dependent on the other's contribution, or there is no hope, for our survival



Cast of Characters





Michael Marten:

He is on the brink of producing Science's Ultimate Equation, which figures in everything from the Big Bang to the Origin of Life. As he and his fiancee, Sara Post settle into their idyllic Puget Island home for the summer, his hopes of placing the equation's final missing pieces become jeopardized. Dark dreams and an incessant fear began to dominate his inner and outer self. Despite Michael's best efforts to distance himself from his growing inner turmoil, his fate is directly tied to that "Of the Sea WITCH" – And from that there is no escape.



Sara Post:

Sara's loyalty and determination to stand by Michael's side becomes more and more crucial, even when the insurmountable odds and horrific tragedies threatening their immediate survival seem never-ending.



Robert Engle:

A British Egyptologist, he is unwittingly brought into the fray at the request of Sara's brother, Dan.



Dan Post:

A prominent Seattle Psychiatrist, trying to get to the bottom of Michael's terrible dreams of late, He uses Engle to try and decipher strange bits of information his future brother-in-law begins conveying under hypnosis about Ancient Egypt. Engle quickly discovers these are no senseless tidbits being blurted out, but possible clues (bait) to the whereabouts of Ancient Egypt's biggest mystery – The long sought after "Lost Tomb of Imhotep," one of history's greatest enigma's. Engle is immediately enthusiastic. Michael, however, wants nothing to do with his supposed obligation. Engle, nonetheless, pursues the reeling couple back to their home on Dale Island. But they just want to pack up and get the hell out – While they still can.



Henry Swift:

An English Sea Captain, he was the last to face Beelzebeth. (His story is told in The Prologue) After leading four warships against an unknown savagery in 1604, he returned to London, the lone survivor of an unprecedented storm that took over 700 lives. Yet Beelzebeth had been slain. The horrid events that terrorized the Irish Sea would cease. Now it is he, who must convince an ultra-reluctant Michael, to do the same.



Captain Lane Kirkman:

Coast Guard Commander for Puget Sound, Kirkman must try and come to terms with one unlikely catastrophe after the other – With the riveting eyes of the world's spellbound Cable News Networks dissecting his every move.